LNP for mRNA based vaccine, siRNA therapeutics,
Therapeutic protein replacement, Genome editing and Cell engineering
Lipid Nanoparticles (LNPs) are the most clinically advanced non-viral gene delivery system. It safely and effectively delivers nucleic acids, overcoming a major barrier preventing the development and use of genetic medicines.
Lipid nanoparticles offer many advantages over previous lipid-based nucleic acid delivery systems including:
High nucleic acid encapsulation efficiency and potent transfection
Improved penetration into tissues to deliver therapeutics
Low cytotoxicity and immunogenicity
EN-LNP: Structure
EN-LNP: Structure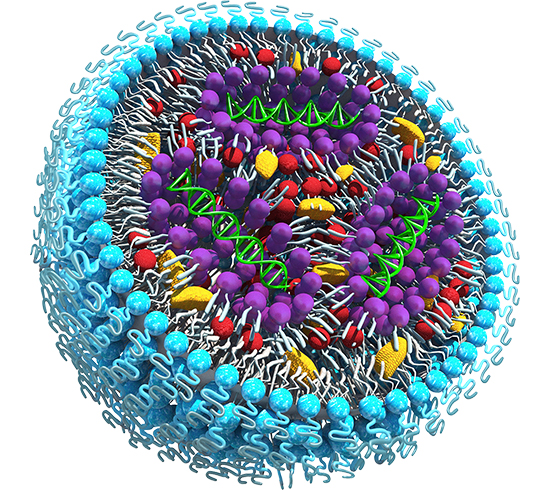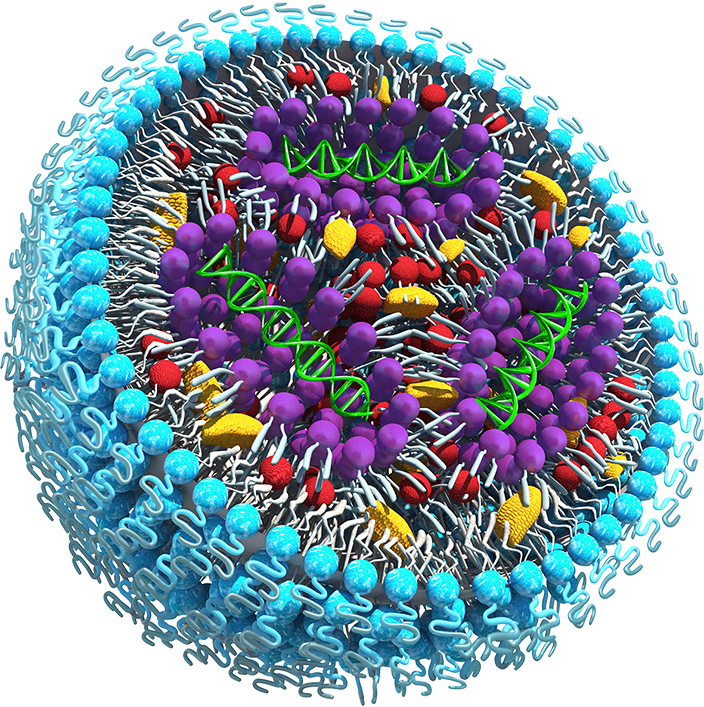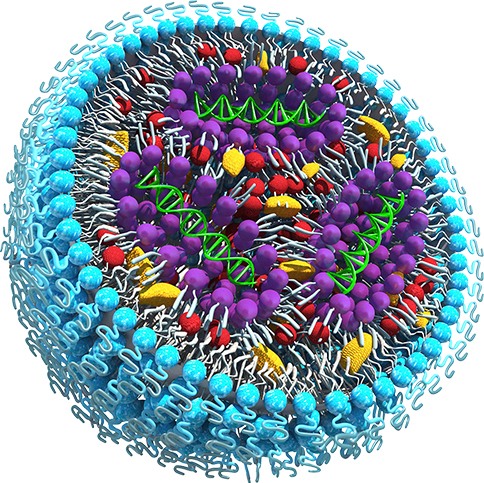 Ionizable Cationic Lipid (246C10)
High Encapsulation efficiency
LNP structure and stabilization
Nucleic acid Encapsulation
Endosomal disruption
Responsible for payload release
Nucleic acid
DNA, mRNA, small RNA etc.
Cholesterol
Mimics LDL -> Uptake
LNP stabilization
PEG-lipid
Stabilize in systemic circulation
LNP protection (Shield (stealth) effect)
from nonspecific endocytosis by immune cells
reduces LNP aggregation and shields the LNP
Electron microscope image of EN-LNPs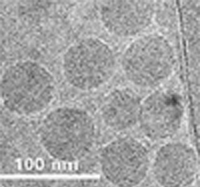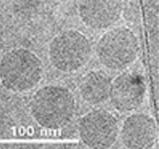 M.Kim et al., Engineered ionizable lipid nanoparticles for targeted delivery of RNA therapeutics into different types of cells in the liver. Sci. Adv. 7 eabf4398 (2021).